Foreword - Předmluva - Előszó - Przedmowa - Preslov

(by Pál Békés,
Editor-in-Chief
)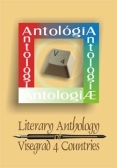 Let's be honest: who wouldn't like to see what their next-door neighbours are getting up to and know what is really going on in their heads? How do Czechs, Hungarians, Poles and Slovaks really see themselves? And, what's more, how do Czechs, Hungarians, Poles and Slovaks see us? What do they think, what do they talk about and what do they write about? This work represents a unique undertaking that collects thirteen short stories from Central European writers, translated into the four languages of the region and also into English.

Buďme upřímní: kdo by nechtěl vyzvědět něco o svých sousedech? Zjistit, co se jim honí hlavou? Jak vidí Češi, Maďaři, Poláci a Slováci sami sebe? A jak vidí nás, Čechy, Maďary, Poláky, Slováky? Co si myslí, o čem si povídají, o čem píší? Projekt doposud nemá obdoby. V objemném svazku se před čtenáři hovořícími některým z našich čtyř jazyků a díky zprostředkujícímu světovému jazyku vlastně před celým světem představuje třináct středoevropských spisovatelů.

Legyünk őszinték: ki ne szeretné meglesni a szomszédot? Megtudni, mi jár a fejében? Vajon hogyan látják ők, a csehek, a magyarok, a lengyelek, a szlovákok önmagukat? És hogyan látnak bennünket, cseheket, magyarokat, lengyeleket, szlovákokat? Mit gondolnak, miről beszélnek, miről írnak? Ez a vállalkozás eddig példa nélkül áll. A testes kötetben tizenhárom közép-európai író jelenik meg mind a négy nyelv olvasói és a közvetítő világnyelv révén a nagyvilág előtt.

Bądźmy szczerzy: kto nie chciałby podejrzeć sąsiadów? Dowiedzieć się, co im chodzi po głowie? Jak oni, Czesi, Węgrzy, Polacy, Słowacy, widzą samych siebie? I jak widzą nas, Czechów, Węgrów, Polaków, Słowaków? Co myślą, o czym mówią, o czym piszą? Przedsięwzięcie jest bez precedensu. W opasłym tomie trzynastu pisarzy z Europy Środkowej przedstawia się czytelnikom czterech krajów i czterech języków, zaś za pośrednictwem języka światowego – angielskiego – szerokiemu światu.

Povedzme si úprimne: Kto by nemal občas chuť pošpehovať svojich susedov? Zistiť, čo im chodí po rozume? Ako o sebe zmýšľajú Česi, Maďari, Poliaci, Slováci? A ako vnímajú nás – Čechov, Maďarov, Poliakov, Slovákov? Na čo myslia, o čom sa zhovárajú, o čom píšu? Tento projekt zatiaľ nemá obdobu. V tomto masívnom zväzku vychádzajú texty trinástich stredoeurópskych autorov v štyroch národných jazykoch a vo svetovom jazyku, angličtine, ktorá ich sprístupní aj mnohým ďalším záujemcom vo svete.
Contents
:
| | | | |
| --- | --- | --- | --- |
| | | Author: | Story: |
| | | Stanislav Beran: | Just Like Slicing an Old Tree Stump in Two |
| | | Jan Balabán: | A Child on Fire |
| | | Jáchym Topol: | |
| | | Lajos Parti Nagy: | |
| | | Szilárd Podmaniczky: | Scary Santa |
| | | Margit Halász: | Ballad to My Typing Teacher |
| | | György Spiró: | Treasure |
| | | Pawel Huelle: | Moving House |
| | | Olga Tokarczuk: | |
| | | Daniel Odija: | More than Just a House |
| | | Karol D. Horváth: | The Game |
| | | Márius Kopcsay: | An Intricate Story (abridged) |
| | | Uršuľa Kovalyk: | |
---
Literary Anthology of Visegrad 4 Countries
Antologie literatur visegrádských zemí
A visegrádi országok irodalmi antológiája
Antologia literacka państw wyszehradzkich
Literárna antológia Vyšehradskej skupiny
© 2007, KultúrPont Iroda



Editors/Redaktoři/Szerkesztők/Redaktorzy/Redaktori:
Ivory Rodriguez (Czech Republic)
Pál Békés (Hungary)
Piotr Marciszuk (Poland)
Ina Martinová (Slovakia)

Miloš Voráč (Czech Republic, copy-editor)
Andrew Oakland (Czech Republic, copy-editor)
Andrew Rouse (Hungary, proofreader)
Barbara Kaczarowska (Poland, copy-editor)
Viera Prokešová (Slovakia, proofreader)

Translators:
Marcin Babko, Lukáš Benda, Ralph Berkin, Borbála Csoma, Renáta Deáková, Jolanta Jarmołowicz, Kim Jastremski, Gaspár Keresztes, Noémi Kertész, Iva Kratochvílová, Antonia Lloyd-Jones, Jozef Marušiak, Joanna Oździńska, Lajos Pálfalvi, Viera Prokešová, Ivory Rodriguez, Ildikó Tóth, Heather Trebatická, Miroslav Zelinský and Alex Zucker


Published by: