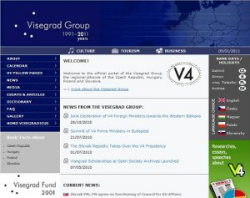 After nearly five years of service and the total of more than 5 million unique visitors the official website of the Visegrad Group gets an upgrade of its content management system, as well as of its layout. We appreciate your remarks or suggestions regarding the new Internet presentation of the group (please contact us here).
The old portal with the entire content and its original layout will be available on a backup server here. Please note that the content of the old portal will not be updated anymore. Thank you for your understanding.
We hope the new layout will improve the visitors' experience and provide everyone with the information they seek. Enjoy the browsing.